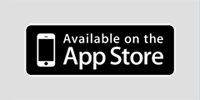 Version 1.0.0 Shoppsy! will be your favorite shopping buddy. It combines two main aspects of shopping, easy creation of list and calculation of spend money during shopping. Shopping list can be created in two different ways, by easy writing of item name or by just scanning item's barcode. All items entered by any way will be stored in app with ability of easy ogranization. Once item is added to library it can be easily added to the list again.
Features:
easy to use interface
built in calculator of spent money
built in barcode scanner
item - tag - barcode model developed to enable two way shopping list operations
automatic library creation - all entered barcodes and items will be saved
easy items library browsing
once added, items can be easily added again
auto save
Fast application start-up
switchable "Care for price" mode
multi sort possibility
manual barocde enter mode for devices without camera
Detailed description:
Shoppsy is an app that will allow you to easy manipulate between your shopping list and items that you put in shopping basket. Our idea was to simlify calculation of bought things. We added extra features for users that want to spent more time on arranging their shopping list and make it easier for use latter. You can scan barcode of product that you want to buy, add description for that product and will be automaticlly added to you shopping list. When you go to store you switch to "In Store mode" and when you buy product you can just scan it's barcode and it will be crossed from to the list and you will be asked for price. All barcodes that you scan will be saved in you device so when you scan it next time Shoppsy! will recognize it, or you can just go to library and add items that you bought weeks ago. Most people buy same products on weekly basics, so when you make your list once you wouldn't have to think of things you have to buy every week, you just look in Shoppsy tap all things you need and you are ready for store. It's easier and faster.
Usage cases:
During coffie break in caffe it came to you mind that you don't have any milk at home, simply write it down
You are preparing you shoppping list by opening you fridge and scanning barcode of items that are almost empty
You have 100 euros to spend and a list of things you have to buy. You would usually go to store with the list in one hand and calculator in other to be sure you didn't reached your limit. Now, with Shoppsy, when you cross bought thing from list, you will enter price and Shoppsy will calculate the amount of money that you spent so you don't have to return back items from register when you are out of you budget limit
Usage tips:
swipe shopping item to right to buy it
swipe shopping item to left to buy it without asking for price or quantity
swipe bought shopping item to right to unbuy it
press "Finish shopping" from Menu to clear list from bought items
use "Organize tags" and "Organize barcodes" from Menu to customize items ( manufacturer, description )
link barcodes with tags from "Organize tags" and "Organize barcodes"
switch "Care for price" mode from Menu
use "Sort by addition time" from Menu to change items arrange
go to "Organize tags" or "Organize barcodes" to easy add item again to shopping list
during barcode scan you can easy switch "In Store mode" on / off