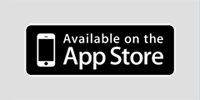 Version: 1.1.0 Pen Note is application created with purpose of easy note capturing by drawing with finger or pen on screen. It features easy and minimalistic user interface which is made with only one thought, easy and practical to use. All created notes are saved and can be easily reachable afterwards.
Features:
Fast application start-up
Easy and minimalistic user interface will help you to create quick notes
Multi-touch shortcuts can be used for fast switching between notes, undo and new note creation
All changes and new notes are saved automatically
Export of created notes to Photos
Compatible with iOS 6
Usage cases:
Going to grocery store, write down thinks you need to buy. When you have item in your shopping bag, just cross it from the list.
You are in a furniture store and liked beautiful table, but you are not sure if dimensions are ok. Write them down and check.
At bus stop there is commercial for laptop you are interested in. You can easily write phone, price, address or draw down a map of location.
Usage tips:
When writing a note, tap with two fingers to undo previously created line
When writing a note, swipe down with two fingers and you will create new note
When writing a note, use two fingers swipe left / right to switch between notes
To delete all notes, instead of deleting note by note go to Options > Erase all notes
To force permanent changes to notes, go to Options > Perform changes save to storage
All this tips can be found inside About section
Features planned for next versions:
iCloud syncing between devices
Support for text capturing
Support for emailing notes
All application updates will be free. If you would like to see some more features in application feel free to drop us an email.